Digital Marketing Strategies for US Startups: Reaching Your Target Audience: Digital marketing a very important aspect in boosting up the business online. We have seen various businesses who have promoted their business online and gained a huge amount of profit. If you are someone who wants to open your business in US and looking for some digital marketing strategies, then this article is for you. This article aims to provide you with some important highlights. Whether you are a tech startup, a new e-commerce venture, or a service-based company, understanding the key components of a well-rounded digital marketing approach can significantly enhance your visibility, engagement, and overall business growth.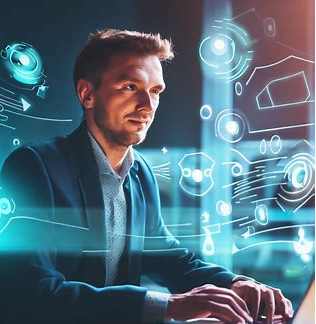 Digital Marketing Strategies for US Startups
For US startups aiming to reach their target audience effectively, implementing the right digital marketing strategies is paramount.
Define Your Target Audience:
It's essential to precisely define your target audience before beginning any digital marketing campaigns. Recognise their demographics, hobbies, online habits, and problems. With this information, you'll be able to customise your marketing messages and pick the best digital platforms to efficiently reach your target audience.
Develop a Comprehensive Content Strategy:
The foundation of effective digital marketing is relevant, high-quality content. Develop a content strategy that is in line with the demands and interests of your target audience. Infographics, videos, blog entries, and other types of material can all fall under this category. You may develop thought leadership, win over your audience's trust, and increase engagement by continuously producing good content.
Optimize for Search Engines:
To boost their online presence, startups must implement search engine optimisation (SEO) strategies. To find the keywords your target audience is looking for, conduct keyword research. Make your website and content search engine-friendly by appropriately optimising them. You can draw in organic traffic and reach your target market while they are looking for answers or information by placing higher in search results.
Major benefits of using Search Engine Marketing:
You can expect immediate outcomes.
Your target audience is simple to approach.
High return on investment; you only pay if someone clicks on your advertisement.
You can start with a modest budget, such as $10 per day, and stop at any moment.
For the purpose of enhancing your SEM campaigns and other marketing initiatives, you will have complete data and insights.
Benefits Of Using SEO For Your Startup
Efficacious but with a higher ROI
long-lasting outcomes
Expand your audience naturally
Get confidence and power immediately.
Become a trusted brand.
Leverage Social Media Marketing:
Social media sites offer a great way for new businesses to get in touch with their target market. Create a social media marketing strategy and determine the channels where your audience is most engaged. Create content that people want to share, interact with them through comments and messages, and use paid advertising to reach more people. You can easily target your particular audience segments via social media thanks to its exact targeting capabilities.
Best Practices To Get Success With Social Media Marketing
Fill up all of the information, logos, and images on your social media profiles and pages.
Regularly publish informative information and interact with your audience through polls, Q&A, etc.
Join groups relating to your niche to naturally reach more people.
Target the appropriate demographic
Offer free eBooks, trials, studies, demos, and other such items to get people to subscribe to your email list.
Respond to every message and comment that is made.
Utilise pixels to retarget potential customers and turn them into paying clients.
Implement Pay-Per-Click (PPC) Advertising:
PPC advertising enables startups to run customised adverts on social media sites and search engines. Make carefully thought-out advertising efforts that reflect the preferences and actions of your target market. Utilise Google Ads and social media advertising tools to set up your campaigns, choose demographics and keywords that are appropriate, and fine-tune your ad copy. Startups may quickly increase awareness, website traffic, and conversions by investing in PPC advertising.
Embrace Influencer Marketing:
Using influencer marketing to connect with established networks and develop credibility with their target audience is a great technique for businesses. Find influential people in your field who engage with your target market and have a large following. Work together to produce content, organise giveaways, or have them promote your goods or services. Influencer marketing can broaden your brand's appeal, raise brand recognition, and spur sales.
Implement Email Marketing Campaigns:
Email marketing remains an effective strategy for nurturing leads and engaging with your target audience. Build an email list of interested prospects and develop personalized email campaigns. Segment your audience based on demographics, interests, or past interactions. Craft compelling email content that provides value and encourages action. Leverage automation tools to send targeted emails at the right time, track user behavior, and optimize your campaigns.
Content Marketing
Using content marketing to grow your business is a wise move. 90% of businesses regularly use content marketing, according to a recent Content Marketing Institute study.
According to certain studies, content marketing produces three times as many leads as paid search. It is a less expensive and more beneficial strategy for your company.
Additionally beneficial are SMO and SEO. Content marketing results in long-term effects, but it takes time to perceive them.
The advantages of content marketing
extremely powerful and persistent effects
useful for generating buzz about your startup
cheaper than paid advertisements
increases your brand's credibility and authority
Youtube Marketing
The second most popular search engine in the world is YouTube. As a result, a lot of marketers are using YouTube to connect with their target market.
YouTube is not, however, a component of the startup marketing strategies of startups. However, startup marketing can be incredibly successful. Flipkart, Hyundai, Asian Paints, Pepsi, and Coupon Dunia are just a few companies whose businesses have grown because to YouTube marketing.
What are the four 4 types in effective marketing strategy?
The "Four Ps of Marketing" are a classification system for effective marketing tactics. These kinds reflect various components of the marketing mix and aid companies in creating a thorough and balanced marketing strategy. What are the Four Ps?
Product: The actual items or services that a company provides to its target market are referred to as its "product." It entails creating goods and services that satisfy consumer demands, comprehending their characteristics and advantages, and ensuring their quality and worth. The creation and delivery of items that set the company apart from rivals are the main objectives of the product component of the marketing strategy.
Price: The term "price" refers to the cost that consumers incur to purchase a good or service. Pricing strategies entail choosing a price that is in line with market conditions, customer perceptions of value, and the company's financial objectives. Cost analysis, competition pricing, pricing models (such as premium and discount) and pricing tactics (such as penetration pricing and skimming pricing) can all be taken into account when determining prices.
Promotion: The many strategies and media employed to reach and influence the target market are collectively referred to as "promotion." This covers marketing initiatives including advertising, public relations, sales promotions, direct mail, and internet marketing. The goal of the promotion component of a marketing plan is to raise awareness, spark interest, influence consumers, and eventually increase sales.
Place (Distribution): The means and channels utilised to make the good or service accessible to clients are referred to as place. It entails figuring out the best and most efficient means to convey offerings to the target market. Decisions about retail relationships, internet distribution, logistics, inventory control, and customer service may be involved. The aim is to make sure that customers can easily access the product whenever and wherever they need it.
These four types of marketing strategy are interconnected and need to be aligned to create a cohesive and effective marketing plan. By considering the product, price, promotion, and place elements, businesses can develop strategies that address customer needs, differentiate themselves from competitors, create value, and drive successful marketing outcomes.