Surprising August Increase in US Job Openings: In spite of recession gripping many countries either developed or developing, in a surprising turn of events, the number of job vacancies and job opportunities among US employers saw an unexpected increase in the month of August according to a recent report. This showcases the ongoing strength of the labor market in the USA job market according to the latest data on US Job Openings.
This revelation comes from the most recent data released by the Bureau of Labor Statistics on this Tuesday – 3rd-October-2023.
During August 2023, an estimated 9.61 million job positions were available, as per the seasonally adjusted figures from the latest monthly report called the Job Openings and Labor Turnover Survey (JOLTS) by BLS. This marked a notable uptick from the upwardly revised estimate of 8.92 million job openings reported in July.
The report sheds light on substantial growth in job postings across various sectors, with particularly significant increases observed in professional and business services, finance, other services, and non durable goods manufacturing. This would eventually result in more career options.
Interestingly, despite signs of inflation cooling down and consistent job gains, surveys reveal that many Americans harbor deep reservations regarding the President's handling of the post-pandemic economy.
It is worth noting that while the surge in job openings for August brings a rejoice as it put temporary ends to a three-month decline. The overall number of available job positions, as estimated by JOLTS, still falls considerably short of the record highs of the spring in 2022, which stood at 12.03 million.
When we look at the year-to-date data, we find out that US job openings have been averaging at approximately 9.74 million per month, as per the latest statistics from BLS.
After considering the insights extracted and studied from online employment platforms, it indicates that job postings have, in some instances, dropped to levels that are either at par with or still below what was observed prior to the pandemic.
However, it's crucial to acknowledge that these trends might be influenced by statistical fluctuations, as emphasized by Julia Pollak.
US Job Openings: Key Points
Some of the key points to note from the recent findings are –
In USA this year – August 2023, there was an unexpected increase in job vacancies among US employers.
This recent labor market data was released by the Bureau of Labor Statistics on Tuesday.
Approximately 9.61 million job positions were available in August in USA, which was up from July revised estimate of 8.92 million openings.
Significant growth in job postings was observed in sectors such as professional and business services, finance, other services, and nondurable goods manufacturing.
Surveys shows that many Americans have concerns and reservations about the US President handling of the post-pandemic economy.
While this recent August month increase in job openings ends a three-month decline. The total number of available jobs is still considerably lower than what was the record high set in the spring of 2022 of 12.03 million jobs.
Considering yearly job wise date or Year-to-date data, it shows an average of 9.74 million job openings per month, according to recent BLS statistics.
After considering data from some online employment platforms, it suggests that job openings in some cases, fallen to or below pre-pandemic levels.
Statistical variability may influence these trends, as noted.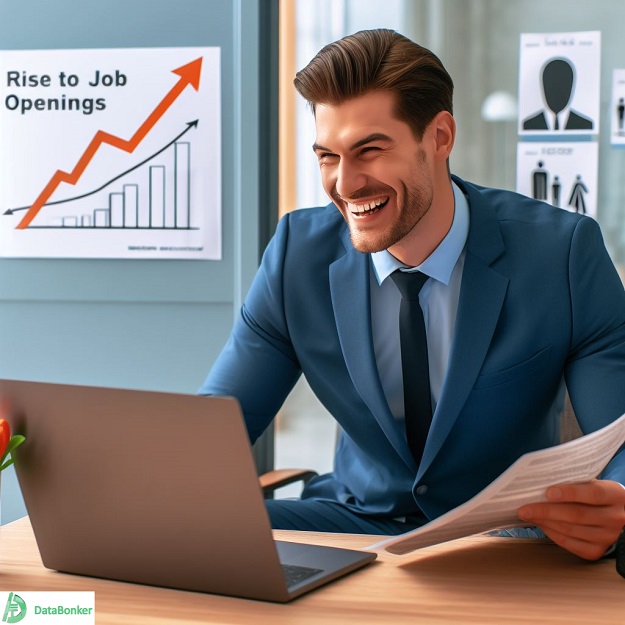 Other key measurements of US Job Openings
In the latest JOLTS report, several other important labor market indicators remained relatively stable:
The number of new hires have increased a bit. In July 2023 around 5.82 million people were hired, this figure rose to 5.86 million in August 2023.
One main concern is, many workers and labors are voluntarily leaving their jobs. These numbers saw a small rise, from 3.62 million to 3.64 million.
Layoffs held steady at 1.68 million.
According to Layla O'Kane, research director and senior economist at the labor market research firm Lightcast, this stability in layoffs is a positive sign for workers, as it indicates that there hasn't been an increase in job losses. She expressed concern that a simultaneous decrease in job openings and an increase in layoffs would be detrimental to workers.
However, it's worth noting that these JOLTS metrics, along with other labor market indicators, suggest that the surge in job openings observed in August might be a temporary anomaly.
O'Kane suggested that job market indicators such as employers offering sign-on bonuses, additional training, retirement benefits, or tuition benefits, which are typically seen during tight labor markets, declined in August. This decline could indicate a potential shift in the labor market dynamics.
In summary, while US job openings experienced a notable increase in August, other labor market indicators remained relatively stable. The data suggests that August's surge in openings might be a short-term trend, and labor market conditions could continue to evolve in the coming months.
More Data Insights Soon
One important point to note is that despite this increase in job openings in US in the month of August 2023. Study from recent Bureau of Labor Statistics (BLS) data and study reveals that, there were still 1.5 job openings available for every unemployed person actively seeking employment in August. This indeed is not a good sign for any economy!
While this ratio has improved from the 1.7 figure observed a year ago, it remains higher than the pre-pandemic levels when it typically ranged between 1 and 1.2 job openings per job seeker.
Furthermore, we can anticipate more labor market data releases this week:
On Wednesday, ADP will publish its report on private-sector payrolls and wages for September.
Thursday will bring the latest updates on jobless claims and monthly job cuts.
Finally, on coming Friday morning, we would be able to see the latest US job market trends, updates and insights. It will be released by the US Labor Department, related to the monthly US Jobs Report for September.
These forthcoming reports will provide additional insights into the state of the US job market, including trends related to "US Job Openings."
Let's hope that everything comes out good! And we'll able to see more Job Openings, Job Vacancies in US Job Market giving opportunities too many job seekers to establish their career successfully and make their lives better. And most importantly, contribute in further rise of World Strongest Economy – The US Economy.