Data Analytics in Accounting – Analytical thinking has been a part of accounting for a long time. The art of accounting has progressed over time, moving from pencil and paper to typewriters and calculators, and finally to spreadsheets and calculators.
Accounting data analysis
Accounting data analysis is a new skill that is becoming increasingly important in almost every area of ​​accounting. Today, accounting firms are integrating data analytics into their business models to stay ahead of the competition. The analysis of accounting data helped identify patterns and metrics that would help in making strategic decisions and drawing appropriate conclusions.
Also, companies can use this valuable information to improve in many areas such as improving internal processes, identifying risks, analyzing business performance, etc. Therefore, Data Analytics and Accounting have improved the accounting industry and increased competition in the market.
What are Data Analytics and Accounting?
According to the Journal of Accountancy, data analysis "… involves finding relevant data and conducting research … and using the knowledge gained from the research to make decisions."
Accountants use data analysis for purposes such as identifying customer spending patterns, identifying market behavior, forecasting trends and predicting management reactions.
Data analysts manage, analyze and integrate multiple data streams. This gives them granular-level information that can be used to answer questions, identify trends, and make fact-based predictions.
Introduction to data analysis and accounting: Data Analytics in accounting
More than 2.5 trillion pieces of data are generated every day. Therefore, the extraction of critical data is becoming more and more important for companies to make important decisions. Financial managers use Data Analytics to help businesses gain valuable and operational insights from their finances.
In addition, analyzing financial data can help manage risk and identify strategic improvements that can improve performance. Data collection and accounting have changed the accounting industry and increased competition in the market.
For example, Data Collection and Accounting can help tax professionals quickly analyze complex tax issues related to investment situations. Finally, investment decisions can be made quickly and allow companies to react quickly to opportunities and outrank their competitors in the market.
The accounting industry is growing rapidly and understanding the role of data collection and accounting has become very important.
Through data analysis, accountants can help businesses:
Performance Review:
The performance of any area of ​​the business can be evaluated using predetermined metrics. An accountant may analyze revenue data, quarterly goal performance, or production numbers.
Risk Mitigation:
Existing or potential risk areas can be identified and managed immediately. Financial needs, trends, and investment opportunities are all areas that an entrepreneur can analyze.
Understand behavior:
Tracking and analyzing customer and internal behavior patterns and waves of employee productivity helps accountants guide business decisions and growth strategies.
Develop a business plan:
With a comprehensive understanding of past and present business models, a business can confidently plan for its future. An accountant will look at things like historical sales numbers, employee retention patterns, operating expenses, and equipment life cycles.
Business model improvement:
When business areas are not meeting expectations, data analysis can identify areas where improvements may be needed. To create an effective plan, an accountant can analyze market forecasts, historical market performance figures, and costs.
Find opportunities:
Opportunities for growth and developing competitive advantage can be uncovered by analyzing past performance and analyzing current trends. These include operational capabilities, current customer breakdowns, and market trends.
Maximize profits:
With the clear insights that data analysis can provide, businesses can make decisions that will increase their bottom line. To help, accountants must look at several key data points, including past purchasing behavior, current marketing trends, inventory management, and customer orders.
Tools for Accounting
Accounting professionals can use different tools to analyze the financial situation of a company from many angles. Data analysis tools can be divided into four types:
Excel
Business Intelligence tools
Ownership tool
R and Python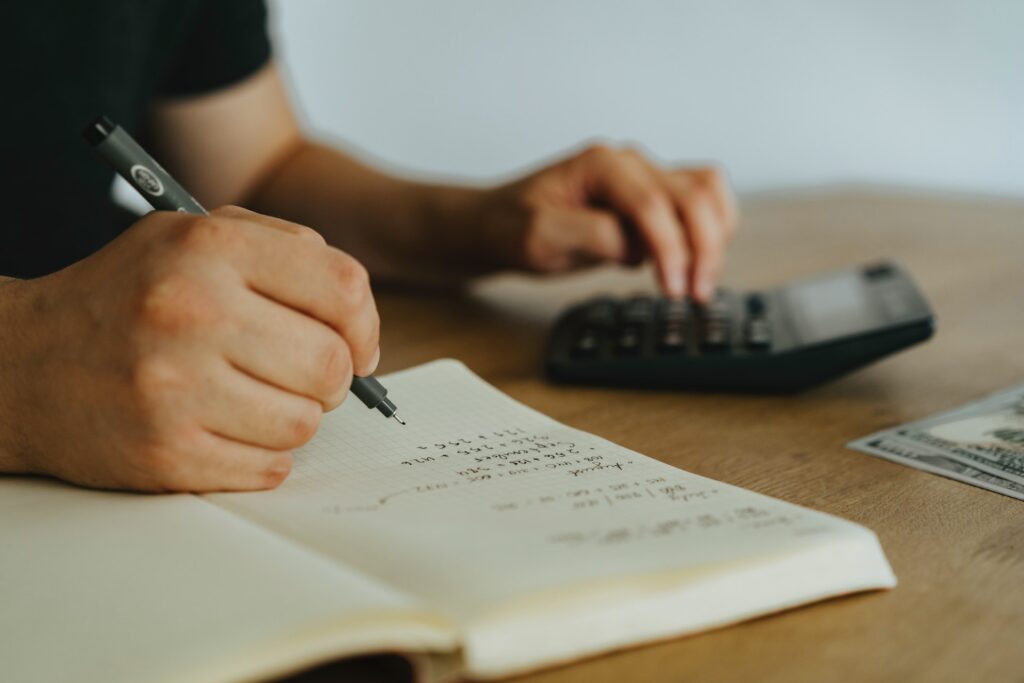 1) Excel
Excel is a spreadsheet application for Windows, macOS, Android, and iOS developed by Microsoft. It offers a variety of features including calculators, pivot tables, graphing tools, and more. It is one of the most powerful data analysis tools in the market that supports many plugins to improve performance and user experience. It is a commonly used tool in almost any business or organization.
2) Business intelligence tools
Business intelligence tools allow accounting professionals to generate actionable business insights from a single set of data. These tools help clean data, model data, and provide easy-to-understand visualizations. These visions provide detailed information and help identify areas for improvement. Also, these tools provide features that are easy to share with others. Some popular BI tools include Tableau, Power BI, FineReport, etc.
3) Equipment
An independent instrument can be referred to as an instrument of a sole proprietorship. Internally, these are usually created and used by the owners to create and sell products or services to the user or customer. Large companies and organizations often use tools such as Interactive Data Extraction and Analysis (IDEA) and w. In addition to this, these tools are always changing as needed.
R and Python are advanced and sophisticated accounting data analysis tools used in many businesses. These programming languages ​​are used to perform highly structured and advanced statistical analyses. In addition, these languages ​​are used to create algorithms that perform regression analysis, identify data clusters, and other tasks.
Get the data, know your job
With new data being created all the time, data collection and reporting are changing and becoming more important. The power and strength of data make this an exciting and challenging time for accountants looking to expand their skills.
Data is quickly becoming the currency of business and it contains important information and information if you know where to look.
Conclusion
This article has provided a comprehensive guide to data analysis and accounting. It also provides an overview of the importance and methods that are emerging in the analysis of accounting data. You also get an overview of the tools and challenges you may face while implementing them. Therefore, Data Analytics plays a critical role in the field of accounting.
Companies can use automated platforms like Hevo Data to define this connection and manage the ETL process. It enables you to transfer data directly from the source of your choice to a data warehouse, business intelligence tool, or anywhere you need in a completely secure way, and without writing any code, it will -give you a hassle-free experience.