Cloud Computing Applications: The technique of providing on-demand IT services, such as analytics, databases, networking, servers, and storage, through the internet is known as Cloud Computing. These virtual services provide better resource flexibility, easier scaling, and quicker innovation.
Since you often have to pay for the resources you use, integrating Cloud Technologies into your company without investing in an internal data center is cost-effective, easy and highly scalable.
Virtual services like software as a service (SaaS), platforms as a service (PaaS), and infrastructure as a service (IaaS), to mention a few, are included in cloud technologies.
Cloud computing examples
Web-based email services like Gmail or Outlook are among the most prevalent instances of cloud computing. Your email messages and attachments are saved on the email provider's servers rather than on your computer when you use a web-based email service.
Online document storage and collaboration tools like Google Docs and Microsoft Office 365 are other examples of cloud computing. You can create, modify, and share documents with others online thanks to these services. Your papers are not kept on your computer but rather on the servers of the provider.
What Role Does the Cloud Play?
For the IT sector, the cloud has been a game-changer, and its influence is only expanding. The importance of the cloud may be attributed to various factors.
First off, it's highly practical. You may use any computer or mobile device with an internet connection to view your data and apps.
Second, it works well. A lot of data may be stored on the cloud, and you can easily scale it up or down as your requirements change.
Thirdly, it is adaptable. The cloud may be used for many things, including storage, processing power, and software-as-a-service (SaaS) applications.
The fourth—and maybe most significant—the fact is that the cloud is safe. Your data is backed up in many places and kept in safe data centers. Your data will be considerably less likely to be lost or compromised as a result of this.
Principal Components of Cloud Computing
Cloud computing's essential components are:
Elasticity:
The capacity to adjust scale up or scale down in response to demand.
When you pay as you go, you only pay for the resources that you really utilise.
Self-service:
The capacity to provide and manage your own resources without requiring a drawn-out approval procedure.
The capacity to share resources with other users in order to boost productivity and save expenses.
The ability to have several users on the same platform without each having their own exclusive resources is known as multi-tenancy.
Many of the most revolutionary technological developments, such as artificial intelligence (AI), the internet of things (IoT), and remote and hybrid working, have been made possible by the widespread use of cloud computing.
This is made feasible by cloud computing because it eliminates the need to spend money on purchasing and maintaining the pricey infrastructure necessary for these demanding computer applications.
Instead, it is made accessible "as-a-service" by cloud service providers, who operate it on their own servers and data centres. It also implies that businesses that wish to benefit from these ground-breaking technologies may, to some degree, avoid the trouble of finding or training a highly skilled staff.
Cloud Computing Applications
The trends that I think will have the most influence are listed below.
The rise in cloud security: Securing cloud applications
Large potential, efficiency, and convenience come with cloud migration, but it also exposes businesses and organisations to a new set of cybersecurity vulnerabilities. Furthermore, the possibility of penalties or, even worse, losing the confidence of their clients is a serious issue because of the rising body of regulations governing how companies may hold and use personal data.
A method that is gaining popularity is multi-cloud.
If 2022 was the year of hybrid cloud, then 2023 may be when companies first start to see the benefits of distributing their services around a variety of cloud providers. A multi-cloud approach is a method used in this situation, and it has a lot of benefits, such as increased security and flexibility.
Additionally, it protects businesses from becoming too reliant on a single ecosystem, which may be problematic when cloud service providers modify or discontinue support for certain apps.
The cloud is driven by AI and ML
Due to the limited resources available to organisations to develop their own AI infrastructure, cloud services for artificial intelligence (AI) and machine learning (ML) are offered. Large quantities of computational power and storage space are needed for data collection and algorithm training, and renting these resources as a service is often more cost-effective.
This involves running the enormous, dispersed networks required to provide storage resources to their clients, controlling the cooling and electricity systems in data centres, and supplying the cyber security tools that protect their data.
As hyper-scale cloud service companies like Amazon, Google, and Microsoft continue to use their own AI technologies to provide more effective and affordable cloud services for their clients, we may anticipate seeing further innovation in this area in 2023.
Cloud services with little or no coding
People are becoming more and more interested in tools and platforms that let anybody build apps and utilise data to solve issues without having to learn how to write computer code. Tools for developing almost any kind of digital solution that businesses may want are included in this category of low-code and no-code solutions.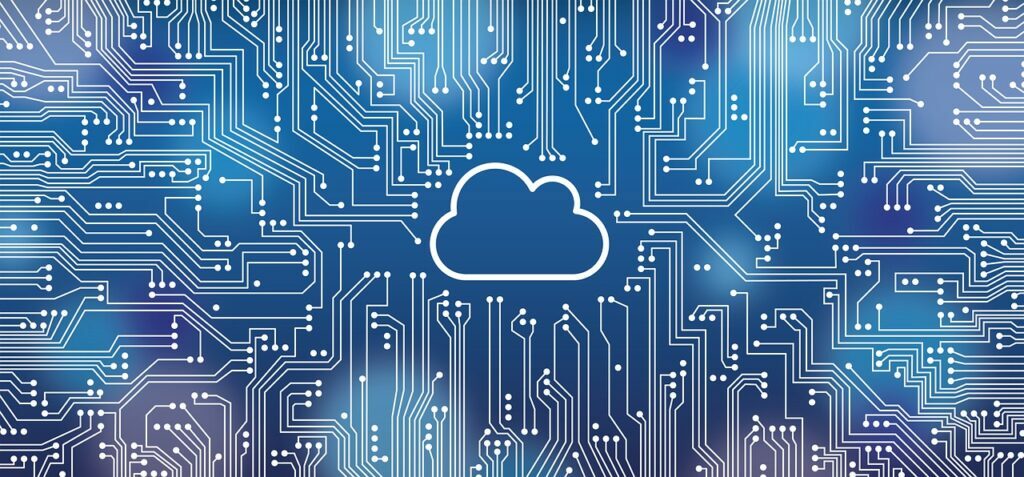 The entry hurdles for businesses looking to use AI and ML are being significantly reduced by the availability of low-code and no-code options for building AI-powered apps. Many of these services may be accessed as-a-service by customers without their needing to possess the robust computer equipment required to operate them themselves since they are offered through the cloud.
Designing websites, automating spreadsheet tasks, and creating web applications are just a few examples of tasks that users can now complete without the need for coding expertise thanks to tools like Figma, Airtable, and Zoho. In my opinion, this is an area where cloud technology will continue to prove itself useful through the year 2023 and beyond.
Cloud gaming innovation and consolidation
We now watch movies, watch TV, and listen to music differently thanks to streaming services like Netflix and Spotify that the cloud has given us. With Microsoft, Sony, Nvidia, and Amazon all providing services in this area, streaming video gaming is certainly on its way to becoming more popular but is still gaining traction.
Not everything has been smooth sailing, however; Google invested millions of dollars in the Stadia streaming gaming service before retiring it last year owing to a lack of demand.
One of the issues is the networks themselves; streaming video games obviously uses more bandwidth than streaming music or films, so it is only possible for those of us who have a decent. Cloud gaming may start to take off in 2023 as a result of the continued implementation of 5G and other very fast networking technologies, which should finally find a solution to this issue.
If cloud gaming turns out to be the "killer app" for 5G in the same way that streaming video and music were for 4G and 3G, respectively, then 2023.